Discovering Carsen Gray: The Soulful Voice of Indigenous Pop and R&B
Written by daybreak on April 10, 2023
Carsen Gray is a rising star in the world of music, known for her unique sound that blends her Indigenous heritage with contemporary pop and R&B. Gray, who is of Haida descent, has been making waves in the industry with her soulful vocals and thought-provoking lyrics.
Gray's impact goes beyond her music. As a proud indigenous woman, she is a powerful voice for the Native American community and uses her platform to raise awareness about the challenges that Indigenous people face. She has been a vocal advocate for issues like land rights, cultural preservation, and missing and murdered indigenous women.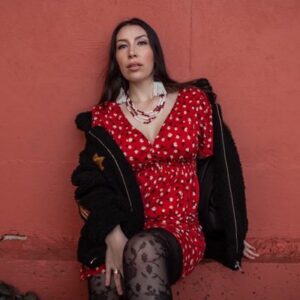 As fans of music and supporters of social justice, it's important that we lift up artists like Carsen Gray who are using their art to make a difference in the world. By streaming her music, sharing her message on social media, and attending her live shows, we can show our support for her and the causes she stands for.
Let's celebrate the unique voices in our society and stand together in solidarity with Indigenous communities.
Check out Carsen Gray's music today and join the movement for positive change.
---