Interview with Founder & CEO of Totem, digital banking by and for Indigenous people
Written by daybreak on December 26, 2022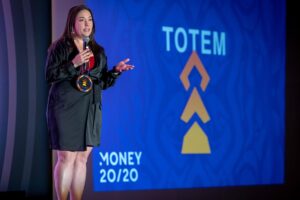 Amber Buker is a Founder of Totem, writer, podcast host, board member and an enrolled member of the Choctaw Nation of Oklahoma.
Totem is partnering with sovereign tribal governments to deliver culturally relevant financial products and education, make tribal benefits more accessible.
"Less than 1% of banks are Native-owned. Totem, which will go live in 2023, was founded and funded by Natives and is the only digital bank catering to indigenous people. Totem is creating pathways to financial inclusion for Native Americans through digital banking with a mission to create a new tradition of Native wealth-building." – The Kafafian Group
In this interview Amber highlights how important it is to decolonize finance through digital banking.
Check out interview below:
---