Body Language: Reawakening Cultural Tattooing of the Northwest
Written by daybreak on November 5, 2022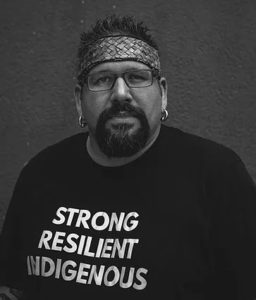 Celebrate the opening of Body Language: Reawakening Cultural Tattooing of the Northwest
Honor the resilience and creativity of Indigenous tattoo artists. Guest-curated by Dion Kaszas, this exhibition features stunning photography paired with Burke collections for a one-of-a-kind experience.  Dion has been tattooing since 2009. His work has appeared in The New York Times, Skin Deep Magazine, The World Atlas of Tattoo, Tattoo Traditions of Native North America and most recently the television series Skindigenous which premiered in 2018 on the Aboriginal Peoples Television Network and USA Ink on the FOX Nation.  He is most well known for using the traditional hand tattooing methods of his ancestors, the Nlaka'pamux, these include skin stitching and hand poke.
Music at the event will be provided by DJ Petomakeen (Allen Pinkham) of Daybreak Star Radio Network.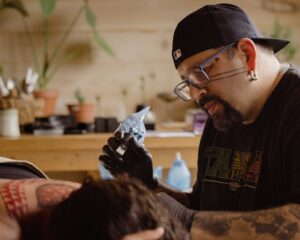 Date &Time:
Saturday, November 5th opening event from 5:30-8:30 with Dion speaking at 7pm.
Tickets:
Registration is required for November 5th event
Open to Public without tickets from November 6th, 2022 to April 16th, 2023.
Location:
Burke Museum
Floor 2: Special Exhibits
4303 Memorial Way NE, Seattle, WA
---