Khu.éex' Interview
Written by daybreak on April 2, 2022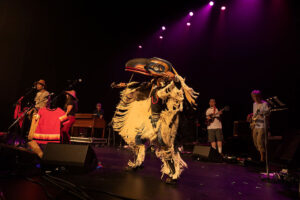 Daybreak Star Radio was honored to spend some time in an interview with 3 band members of Khu.éex': Preston Singletary (Tlingit), Gene Tagaban (Tlingit), and Ed Littlefield (Tlingit).
Pick up their latest release, WOOch, on Bandcamp.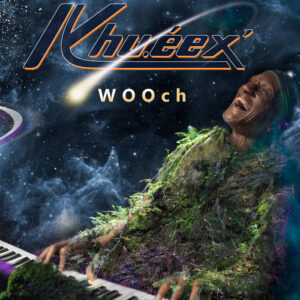 Khu.éex', a Washington State based band, explores Jazz and Funk/Rock with an improvisational style. Khu.éex' is an Indigenous band full of creative members, including storytellers, activists and artists, that bring this collective energy to the stage as one powerful unit. Their focus is raising awareness of social issues, stemming from the Native American struggle, that branch out to serious issues that effect all people. They are bringing a much-needed Indigenous perspective while keeping our tribal culture and endangered ancient languages alive through music, storytelling and art.
They are members of the Tlingit, Haida and Blackfoot tribes. Some were raised in traditional villages with cultural knowledge and understanding of the protocols of the culture, while some were raised among the urban Indigenous community of the Pacific Northwest. No matter where they settle, they are keepers of cultural knowledge and language.
Website: https://www.khueex.com
Current Lineup: Preston Singletary (bass, vocals), Skerik (sax/piano), Gene Tagaban (vocals/flute/hand drum), Captain Raab (guitar/vocals), Denny Stern (percussion), Tim Kennedy (keyboards), Ed Littlefield (drums/vocals), Sondra Segundo (vocals/hand drum), and Jason Cressey (trombone).
---