---
Red shows
---
Aya! Meet Red, The Heartbeat of New Music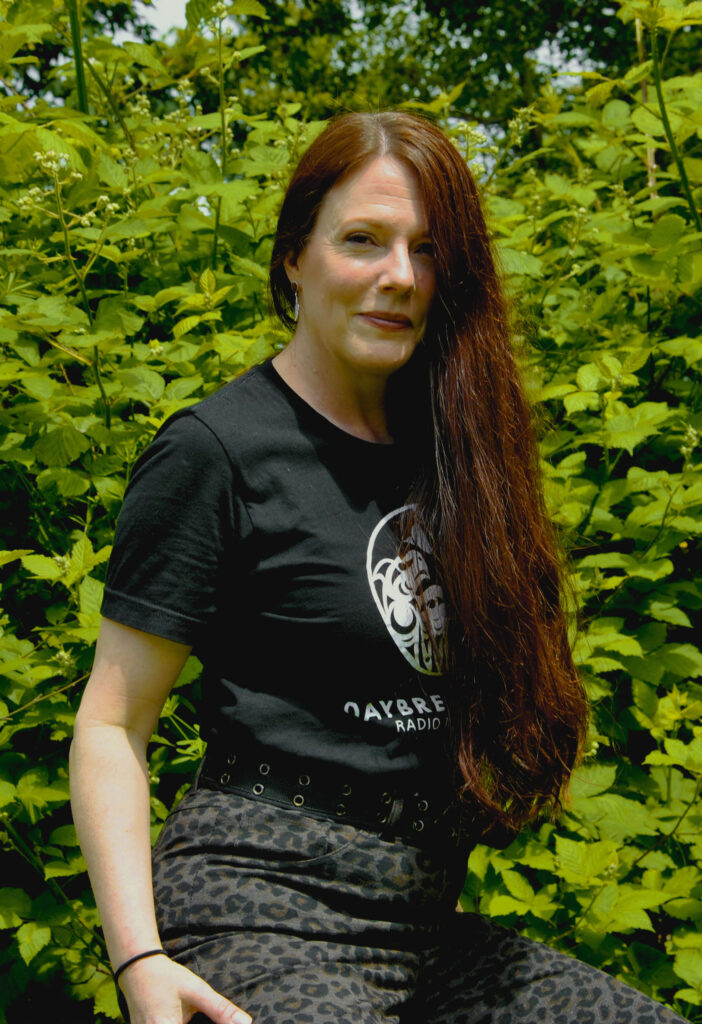 Aya! In the vibrant tapestry of the Peoria Tribe of Indians of Oklahoma, there's a member whose life is a symphony of varied melodies—meet Red, also known as pika alemwa. Her soul dances to the beat of all music genres, and her dedication to auditory exploration knows no bounds. Red's passion for sound transcends the confines of day and night, often forgoing sleep to scout the freshest talents, dissect the latest tracks submitted to Daybreak Star Radio, and stay abreast of the dynamic pulse of the music world.
As one of the founders of Daybreak Star Radio, Red has been instrumental in shaping the station's identity, championing the New Music Hour with a fervor matched by few. This show is not just a platform for recently released tunes or the pieces submitted by burgeoning artists; it's a canvas for Red's eclectic thoughts and sharp opinions, painted with the colors of punk, hip hop, metal, jazz, drums, and more. It's here that she connects listeners with the innovators and storytellers of Indian Country, delivering the newest hits with an authenticity that only a true music aficionado can.
Red's love for the arts extends beyond the auditory realm. She is an enthusiast of the theater's magic, the unreplicable energy of live concerts, the transformative power of film, and the immersive worlds hidden within the pages of a good book. These myriad interests not only enrich her life but also infuse her radio show with a unique perspective that captivates and educates.
As she broadcasts from the heart of Indian Country, Red's voice is more than just a medium for music; it is a beacon for cultural expression, a testament to the station's founding vision, and an invitation to listeners to discover the pulse of contemporary Native American sounds.
Miisha neewe for tuning in, for walking this journey with us, and for being part of the ever-growing Daybreak Star family. Red awaits to share with you the next wave of music that will surely stir your soul.
The New Music Hour w/ Red – Each Saturday at 3 PM PST and Monday at 10 AM PST.
---