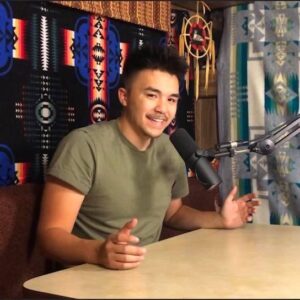 tsi dsdaʔ Dominick Joseph tul̕ʔal čəd dxʷlilap.
"Hello, my name is Dominick Joseph, and I am from the Tulalip Tribes."
After graduating with his bachelors in communication at Washington State University Dominick has spent his most recent years editing for La Comedy Store comedians, tribal politicians, corporations, college universities, and now Daybreak Star Radio!
Dominick seeks to understand opportunities that will allow him to develop and promote Native Americans in Media. His specific fields of interest include sports media, Native Country, and podcasting.
When away from Daybreak Star and his current master's program at the University of Washington. Dominick hosts his podcast (Dom Joseph Podcast) that discusses comedic moments of his life with friends, relatives, and other people. His main goal in the podcast is to help other Native Americans have an outlet away from life and can feel less alone in their everyday life.
Please feel free to message me about collaborations with Dom Joseph Podcast anytime.
t̕igʷicid.
Thank you
---