Youth Advocate Anushka Saxena
Written by daybreak on September 20, 2022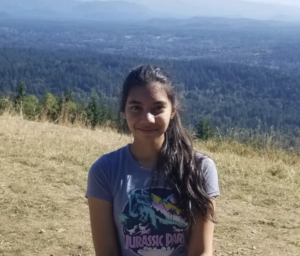 Anushka is an upcoming rising senior in high school. She is very passionate about advocating for human rights and has been learning about immersing herself in other cultures. She also aspires to travel the world and meet people from all backgrounds in the future.
Her Mission:  "I am on a mission to help Indigenous communities get the rights they deserve through advocacy and I strive to help non Indigenous people learn more about Indigenous culture."
Check out her website – Originative.org, where she aims to engage with all Indigenous communities as much as possible. 
Anushka also has an opportunity for youth (Native youth would be outstanding, but non-native youth are also totally welcome) to become blog writers. They can earn volunteer hours and write about any topic they like relating to Native Americans. It could be Indigenous recipes, their own cultural experiences, historical figures, Native history, current events, or anything else. The hours are flexible, and you can check out her blog.
---