Why is the Census important to Native America?
Written by daybreak on June 28, 2022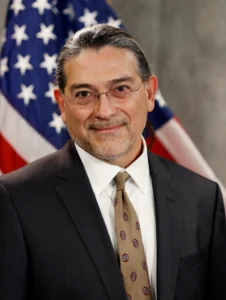 Daybreak Star had the wonderful opportunity to interview the United States Census Bureau Director Robert L Santos.
Robert L. Santos is the 26th director of the U.S. Census Bureau. He was sworn in on January 5, 2022.
Santos' career spans more than 40 years in survey research, statistical design and analysis, and executive-level management. He previously served for 15 years as vice president and chief methodologist at the Urban Institute and directed its Statistical Methods Group. He was executive vice president and partner of NuStats, a social science research firm in Austin, Texas.
Listen in to learn why you should participate in the Census and how the Census is important to funding for Indian Country and the Land Back Movement!
---