Cherokee National Youth Choir
Written by daybreak on May 23, 2022
Daybreak Star Radio was thrilled to interview some of our favorite youth! The Cherokee National Youth Choir!!! The choir performs traditional songs in the Cherokee language.
They have albums available on Amazon!
Interview participants: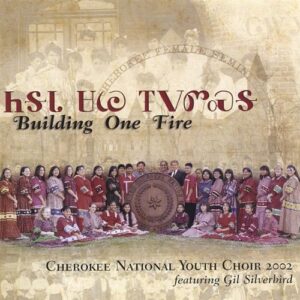 Mary Kay Henderson, Director
Garret Abel
Ella Mounce
Emma Abel
Abigail Paden
Alayna Paden
Kamara Terrapin
Carlos Sorrell
The Cherokee National Youth Choir is made up of 40 Cherokee young people from northeastern Oklahoma communities. The choir members are middle and high school youth between grades 6 through 12. The students compete in rigorous auditions every year for a place in the choir. The Cherokee National Youth Choir is funded solely by the Cherokee Nation and is managed by the Cherokee Nation Leadership Group.
The group is an important symbol to the world at large, demonstrating that Cherokee language and culture continues to thrive in modern society. Founded in 2000, the group has recorded numerous audio CDs. Choir members act as ambassadors, their beautiful and energetic voices uniting to show the strength of the Cherokee Nation and culture more than 160 years after its forced removal from its eastern homelands. For more information, visit their website.
---