An Insightful Encounter: Trent Prall's Interview with Markus Teuton
Written by daybreak on May 25, 2023
Embark on a musical odyssey with Kainalu, the moniker of Trent Prall, a captivating artist who merges dreamy indie pop with psychedelic undertones. Through lush melodies, intricate instrumentation, and introspective lyrics, Kainalu invites listeners to explore new dimensions of sound and emotion.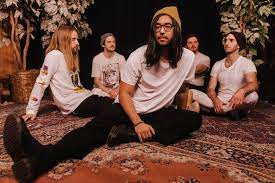 In a recent interview with Markus Teuton, the host of "Indigenous Jazz" Trent Prall, shared insights into his music career and revealed his aspirations for dream collaborations. Teuton's thought-provoking questions uncovered the depths of Trent Prall's artistic vision, showcasing the influences and experiences that shape Kainalu's unique sound.
Let the captivating soundscapes of Kainalu transport you to new dimensions of musical bliss.
---