Snotty Nose Rez Kids Artist Interview
Written by daybreak on April 15, 2022
Snotty Nose Rez Kids are debuting their first appearance on the Daybreak Star Radio Network.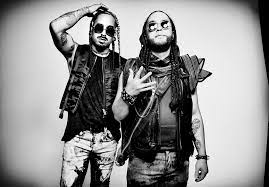 Snotty Nose Rez Kids are a First Nations hip hop duo composed of Haisla rappers Darren "Young D" Metz and Quinton "Yung Trybez" Nyce. They are originally from Kitamaat Village, British Columbia, and currently based in Vancouver.
You make know them Boujee Natives:
The hip-hop duo allowed us to deep dive into their story of how they became the household name of Snotty Nose Rez Kids. If you are interested to hear the rest of the story please click below.
Listen to them here on Spotify
---