Scheduled on
| | | | |
| --- | --- | --- | --- |
| | | | |
| Thursday | 1:00 pm | | 2:00 pm |
| Saturday | 11:00 am | | 11:27 pm |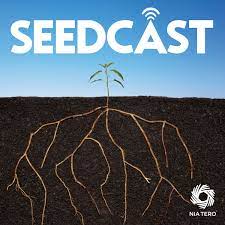 Daybreak Star Radio in partnership with the Nia Tero to bring to you the Seedcast Podcast each Thursday at 1pm.
The Seedcast Podcasts delves into inspiring stories of ingenuity and action by and about Indigenous peoples around the world.
Nia Tero forges transparent and just agreements with Indigenous peoples and local communities to ensure they can successfully defend and govern their territories, manage and protect their natural resources, and pursue their livelihoods.   
We are committed to working alongside Indigenous peoples in geographies central to the well-being of all humanity. Our initial regions include the Pacific Islands, Amazonia, and the North American Boreal Forest of Canada, where we work with Indigenous peoples who share a collective territory and have strong governance systems in place to protect their lands and waters. By hearing and working with Indigenous leaders, we ensure their vision guides development of sound local, national and global policies.
We all benefit when Indigenous peoples have the means to protect their lands and seas.
---
Read more
---
Seedcast crew
---
Indigenous peoples uphold many of the planet's healthiest ecosystems, rich in biodiversity, and systems essential to the security of global food production, fresh water, and ultimately, the Earth's climate. We believe that the peoples who call these places home are the best guardians of their cultures' vital birthplaces, and that supporting the rights and livelihoods […]
---